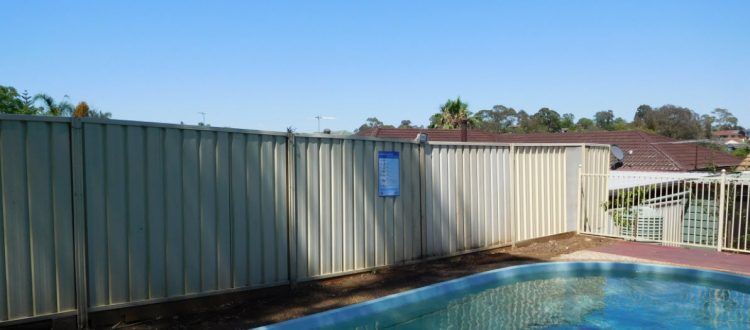 Complying with the NSW Pool Fencing Regulations in 2023
Updated for 2023
In 2023 many people are confused regarding the most recent 2018 Swimming Pools Regulation and associated Standards that apply to Swimming Pool Compliance in NSW. Owning a pool with a non compliant fence comes with great risk. If a child gets into your pool enclosure and there is an incident, and even worse, an accident or death, you will find yourself self-insured unless you have notified your insurer that you do not hold a Compliance Certificate as per your duty of care. All pool enclosures must comply with the NSW swimming pool compliance regulations whether you are familiar with the regulations or not.
So, what can every swimming pool owner do to avoid the risk of penalties arising from a spot check from your local Council and ensure a safe swimming environment for your family? To keep yourself on track, there are some important things that you need to know to comply with the pool fencing regulations in NSW. Feel free to Contact POOL CERTIFY with any enquiry.
While leasing or selling properties with swimming pools
Are you planning to sell or rent a property with a swimming pool? There are several points worth your consideration and if not addressed can have quite an impact on your liability. First and foremost under the new legislation you cannot lease out your property with a pool or spa without first organising and obtaining a Certificate of Compliance. Property Managers should not be advertising properties and it certainly is a huge risk to allow a tenant to reside in your property without including a current Compliance Certificate within the Leasing Contract.
Leasing or selling properties with swimming pools have specific rules in NSW. In 2013 it became mandatory for all swimming pools to be registered on the NSW Swimming Pool Register. If your pool or spa is not registered, the first step is to organise registration. How do you check? Go to www.swimmingpoolregister.nsw.gov.au and type in your address. If there is no evidence of a registered pool at your address, read on for instructions on how to register your pool or spa.
Next step, book an inspection with an Accredited Certifier. This is essential for landlords with expiring compliance certificates and where tenants have given notice. Landlords must not enter into a new Lease without a current Compliance Certificate. Owners who are selling do have the option to sell with a Non Compliance Certificate, but must still have their pool enclosure inspected by an Accredited Certifier.
Are you Buying a House with a Pool?
When it comes to buying a house with a swimming pool, most purchasers prefer to buy a house where the pool that has been issued with a Compliance Certificate as this means the buyer can rest easy knowing that the pool enclosure is safe and compliant. We meet many new owners who have no idea how to rectify the issues because these were not explained to them. This is where our Accredited Certifier can assist with advice specific to your pool enclosure.
Making Sure Your Kid's are Safe in the Pool
Kids want to spend all their time in the pool where they play and jump around with much excitement but kids are unaware of the hidden dangers that pool owners must become familiar with. Sure, your swimming pool is a great place for relaxation and enjoyment, but you should make sure that the safety of your kids shouldn't be overlooked by ensuring your pool fences do the job they are intended for – keeping children out of the pool unless actively supervised by an adult. The Number 1 issue we see is where pool owners are using their swimming pool enclosure as an entertainment centre, with other activities going on such as dining, watching TV, cooking and hanging out the clothes. This is a recipe for disaster and many pool owners will prop the pool gate because all the leisure activities are going on inside the pool enclosure and supervision becomes passive as the adults are engaged in other activities and may be unaware that their child has quietly fallen into the pool water. It happens… we lead busy lives with many distractions such as mobile phones that distract us.
You should supervise your under 5's at all times and never allow them to play around the pool without active arms length supervision. Moreover, installing a compliant pool barrier is also vital to restrict the access of your kids into the pool without you. Children are attracted to water, but must learn that a secure fence is there to protect innocent youngsters from the dangers of getting into trouble in the water. Many pool owners are unable to identify the difference between a compliant and a non compliant pool fence as they are not familiar with the Regulations and Standards that apply to their pool. Our advice to contact our Accredited Certifier to ensure that your pool enclosure is compliant.
Check out our Pool Safety Checklist for Kids.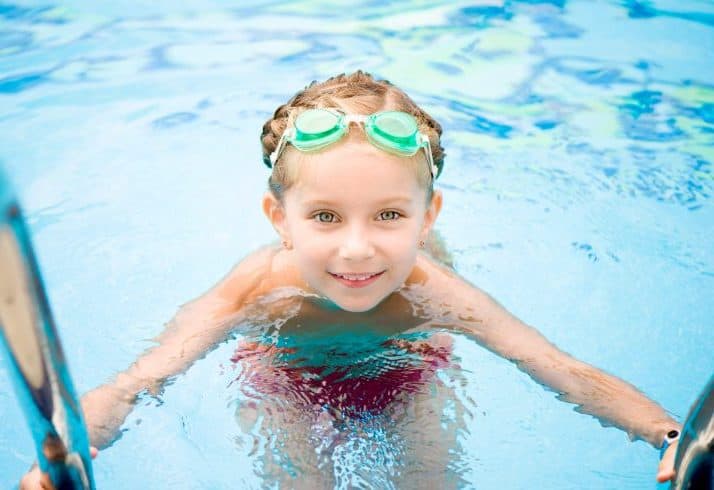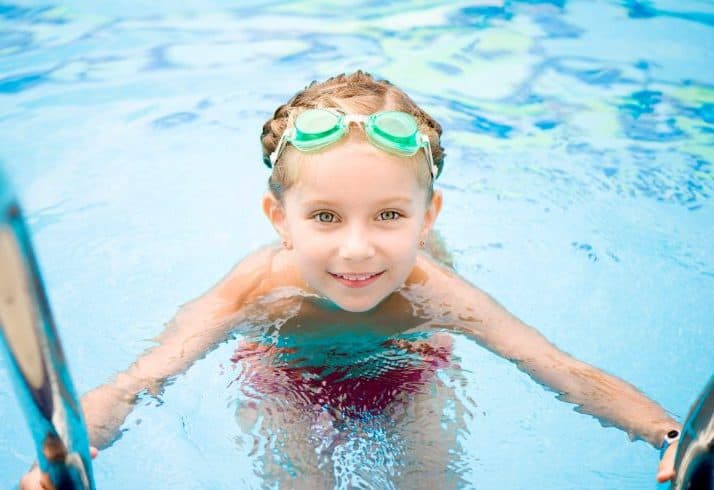 Registering your Pool on the Swimming Pool Register –
To register your swimming pool, just fill out the on line registration form by answering four simple questions about your property and swimming pool or spa.
If your pool fails to meet the pool fence standards –
The private certifier or local council will issue a non-compliance certificate if your pool fails to meet the pool fence standards. The purpose of a non-compliance certificate is simple – it allows home owners to market and potentially sell their property without rectifying the non-compliances first. The purchaser agrees to rectify all non-compliances and they have 90 days to do that before they are in breach of the terms of the non-compliance certificate. However the proviso is that the pool closure has not been deemed a Significant Risk to the Public. Persons who have allowed their fencing to fall into disrepair, who have inadequate separation from the residence, the street or neighbouring properties would typically fall into this category. You may be required to carry out certain rectification works in order to reduce the risk to Insignificant and our Certifier will explain that to you during the inspection.
Remember NSW laws says that all swimming pools and spas are required to be compliant. Just because you are selling does not mean you are totally exempt in fact your local council has a mandate to inspect every swimming pool in their area once in five years and they are out in force now, carrying out spot checks and issuing fines. However don't expect your local council inspector to give you details of how to rectify your pool fencing so that you can achieve compliance as they generally will not. At POOL CERTIFY we ensure that you do know exactly how to rectify issue so we recommend you nominate and organise an inspection with us. Our Certifiers offer a premium inspection which includes a walk through with our Certifier to discuss the various options specific to your swimming pool enclosure, so that you can rectify with confidence and a full understanding of what you need to do. For example there is only one way to correctly extend the height of your Boundary Fence, yet many ways to do it incorrectly. Would you want to risk getting it wrong?
Checklist Item 1 – Pool and Boundary Fences
According to The Swimming Pool Regulations, your swimming pool should be surrounded by a sturdy and fully compliant pool barrier. As a swimming pool owner, you should understand that your pool fence should be at least 1200mm from finished ground level outside the enclosure. Where does that mean though? Can you identify if you pool fence actually does measure 1200mm and where to measure the height from? Many do not. In addition, any gaps below the fence or between the vertical rods must not exceed 100mm.
If you have a boundary fence which is also a part of the pool barrier, the height of the fence should be at least 1800mm measured from finished ground level at the base of the fence from your side of the fence (poolside – not from the neighbours' side). For pool owners with older pools be aware of Clause 30 & 31 of the Swimming Pools Regulation 2018. These Clauses require pools built pre-2008 to be able to submit proof of continued compliance, with no changes made to the barrier configuration since construction and to be able to specifically confirm compliance on 31st August 2008, a date when you may not have owned the property. As for boundary fence maintenance any gaps below the fence must be securely filled with compliant materials. Make sure you have an approved legible CPR sign securely and correctly installed near the shallow end of your pool.
Checklist Item 2 – Pool Gate
Your pool gate is required to be self-closing and self-latching from any position without manual force. Slamming the gate shut is not the correct way to test a gate for closure. The gate must have a child-resistant latching device which is at least 1500mm above the ground level so that young children cannot reach the latching device. For glass fencing the gate release can be located at least 150mm below the top of the gate. In addition the pool gate should open outwards from the pool so that kids cannot put a chair in front of the gate to reach the latch and then easily open the gate. Gates that are found incapable of self-closing and self-latching mean that your swimming pool is exposed not only to your family, but to visitors which may include persons interested in purchasing your home. Take the time to learn how to re-tension your gate hinges, ensure support posts are plumb and secure and if necessary, replace the hinges so as to reduce your liability. The most dangerous activity is propping the gate. You might be surprised how often we see bricks, plant pots, chains, ties, hooks and other apparatus that are installed for this purpose. This is a serious offence if an authority were to find these near your gate and it is an extremely dangerous habit.
Checklist Item 3 – Windows and Doors
If your pool enclosure has windows overlooking the pool area, they must not open more than 100mm. If you have a door from your Residence that opens directly into your pool enclosure, you need to seek guidance from an accredited certifier before you make any changes to your pool enclosure to rectify this. Older pools with doors opening onto the pool will not comply under AS1926.1-2012. If you do not have compliant separation of the Residence from the swimming pool, you will need to comply with the current Standard; the right to comply with the older standard is lost.
Checklist Item 4 – Non-Climbable Zones (NCZ)
According to standard AS1926.1-2012 Standard, a Non-Climbable Zone is necessary to make sure that child's access to the swimming pool is restricted. There are up to five non climbable zones and 1-2 clear zones within a pool enclosure.
For example, all swimming pools have a 900mm Non-Climbable Zone around the outside of the pool fence that extends in both an upward and downward direction. There shouldn't be any potential footholds crested by object like gate hinges, chairs, shrubs, trees, ladders, pot plants, steps and other objects or changes in ground level that your kids can gain a foothold on.
Checklist Item 5 – Indoor Pools
Indoor pools have their own set of pool compliance regulations in NSW. Put simply, your pool should have an outward opening, self-closing, self-latching pool gate or door with a latching device which is at least 1500mm above the ground level. If there are any pet doors or wall openings, they mustn't open more than 100mm. There are strict requirements for any windows that overlook an indoor pool, depend an upon the height of the window sill.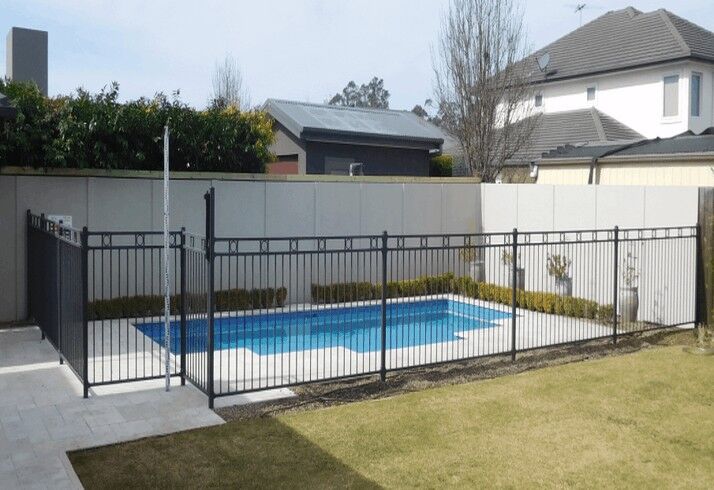 Relying on an Accredited Certifier for Pool Inspection –
E1 Accredited Certifiers are Public Officers who are authorised to inspect and check whether your swimming pool meets all the compliance standards proficiently. A Public Officer is engaged by the pool owner but is required to work in the public interest, which could mean the pool owner is asked to carry out works in order to comply. You should be aware that if the outcome of any inspection is not to your liking, this is not considered to be relevant and your inspector is legally obliged to issue you with a Notice to Comply. You may be asked to carry out works that you do not agree with however the authorities do not consider the pool owners viewpoints in the legislation. Private Certifiers have no discretionary authority and are not permitted to apply discretion because the pool owners asks them to. For further information on the roles and responsibilities of a pool owner and a private certifier, contact POOL CERTIFY, who can email you a Fair Trading Information Sheet.
Final Consideration –
Meeting all the swimming pool compliance requirements seems like a complex and difficult process. Many pool owners tell us their pool is compliant but they have failed to recognise the changes they have made over the years, such as building in BBQ's, garden beds, adding a deck or making other significant changes such as replacing boundary fencing or installing a new glass barrier. To follow the NSW swimming pool regulations, you may well need the guidance of our professional certifiers, however we know from experience that having a safe and fully compliant pool is achievable. Our advice is to only make changes to your pool enclosure after you have met with our professional. Many pool owners rely on conversations with non-professionals and go ahead with changes first and find that they have made costly mistakes and still cannot be issued with a Compliance Certificate. If you won't see the value in engaging a professional, wait till you see how much the free advice from a neighbour or friend can cost you!
Working with our trustworthy Pool Compliance Inspectors at Pool Certify is recommended to achieve a compliant pool enclosure in Sydney.
For more information about our services, please visit our website at https://poolcertify.com.au/.