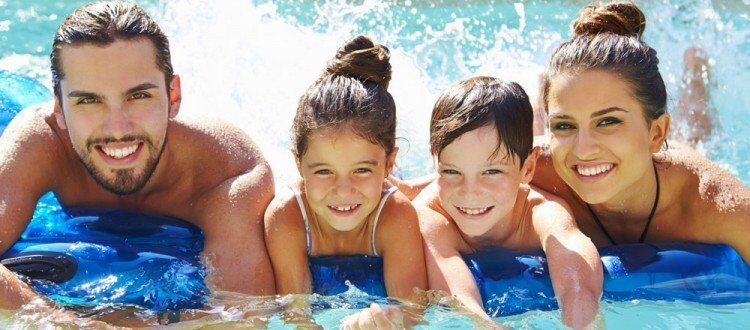 Pool Safety Checklist for Kids
When you and your kids are in a swimming pool, anything could go wrong. But if you're well-prepared, you can enjoy a happy and safe swimming experience with your kids. As pool owners we are encouraged to get our children used to the pool at a young age and to eventually teach our toddlers to swim, but in the meantime, we need to teach them some basic safety tips when they are in and around the water. It's never too early to start!
For this purpose, you should be aware of specific things that will help you protect your family, especially kids from the potential dangers around the pool. Here is a pool safety checklist you should follow for your kid's wellbeing when they're around the pool.
1. You should keep away Shivering kids from the pool.
Generally, body temperature falls down quickly after entering the pool. If you find your kids are shivering or have muscle cramps, you should try to keep away them from the pool.
Remember that, they may develop hypothermia, if they remain in the water for too long. Kid lose all sense of time when having fun, but sometimes enough cool or cold water is enough! Therefore, you should check the water temperature beforehand to make sure it feels comfortable for you and your kids. For your kids, normally 82°- 86°F (28°- 30°C) is the suitable water temperature range.
2. You shouldn't allow your kids to spend too much time in the sun.
Kids shouldn't be exposed to the sun for a long time. Their skin is more sensitive to sun exposure than adults. Too much exposure to sunlight can lead to dehydration, fatigue and sunburn, even blistering which can potentially leave scars.
In fact, you can apply the recommended amount of sunscreen to suit the age of your child (at least an SPF of 30) to avoid sun damage. In addition to, you must look for a sunscreen with both UVB and UVA coverage offering a huge spectrum protection for your skin. Invest in swimwear that covers the back, shoulders and neck and you'll save on sunscreen application. Slip, slop, slap as they say!
3. You should teach them avoid pool drains.
Generally, pool drains are the part of pool circulation system. They are controlled by a pump to filter and also maintain the quality of water. The water is continuously sucked into the drain and circulated in the pool. Some drain lids can too easily be removed to expose the drain itself and the suction here can be stronger than the curious child would expect.
An exposed pool drain can lead to serious injuries to you and your kids like, the pool entanglement of:
• Hair
• Finger
• Mechanical
• Body
So teach your kids to stay away from pool drains. It's better to install an anti-entrapment pool drain cover and safety vacuum system to release the suction automatically during an emergency situation.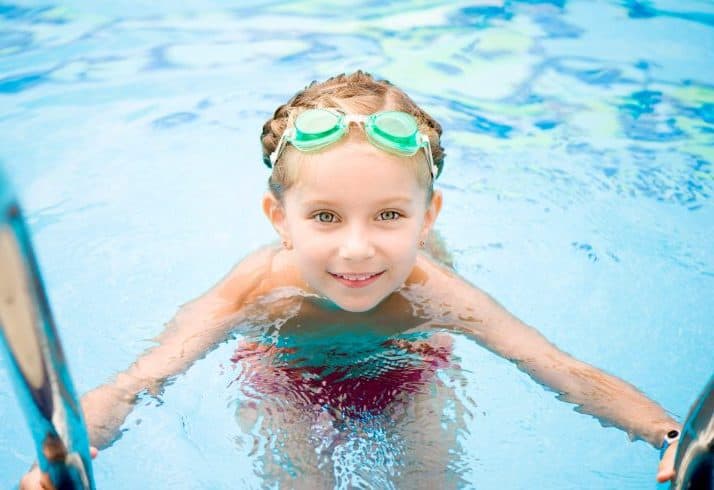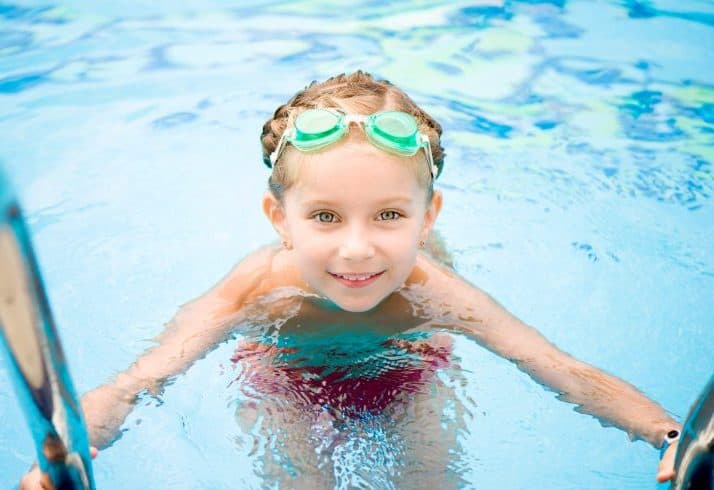 4. You should take out all toys from the pool.
Pool toys appeal attention of children. It ensures a lot of fun for your kids during swimming. But you need to be extra cautious about the risks it can bring.
After swimming, you need to make sure that all pool toys are perfectly kept in a safe place. If you don't, your kids may retrieve the toys later in the pool that can lead to accidental falling or even drowning. Try teaching the older kids to do a "stock-take" of the pool toys so you know everything is packed away, and why you are doing it. Often-times the older children enjoy being given a little responsibility and it helps them be aware of the dangers, especially if you have toddlers and older children living at home.
5. You should install a pool fence.
You should let your kids know that they are not allowed to enter the pool area without an adult or guardian with them. Don't leave things like chairs around outside the pool area as kids can be drawn to the water and look for ways to climb the fence. Always know where your kids are if you have a backyard pool. Remember if it seems too quiet, are the kids up to mischief?
Installing a pool fence around your swimming pool is not only necessary to keep your kids safe and sound but it is illegal to not have a safe pool fence installed around your pool to separate your home from the pool. Pool barriers can prevent pets and other animals from getting into the swimming pool. They also keep out the elderly who can wander, get confused and lose their way, and potentially fall into a swimming pool – this happens more often that you realise where you have a relative with dementia in the home.
Relying on a Professional Pool Certifier –
Making a swimming pool a fun and safe place is one of the main responsibilities of a pool owner. All of the above are essential ways can help you avoid mishaps, accidents, and injuries in the pool.
Another way to keep your pool child-safe by having it inspected by a Professional Pool Certifier. Pool Certify can carry out a pool safety inspection and help you with Pool Certification in Sydney.
Did you find our article on "Pool safety checklist for your kids" helpful? Please feel free to share your suggestions or views in our comment section below!